Metal Art Sculptures
Mixed Media Artwork
EA Studios is proud to have an extensive collection of the Starlite Originals Legends sculptures. Each of these sculptures is unique and a great addition to any art collector's collection. Every Legends sculpture is one of a kind and a distinct original. In addition, these sculptures have a unique look due to their innovation of Mixed Media, combining precious metals and hot-torched patinas. The combination of these fine metals and patinas creates a unique fine art sculpture with unmatched levels of detail. You can browse our Legends pieces online or book an in-studio meeting today to view them in person!
Shop Our Collection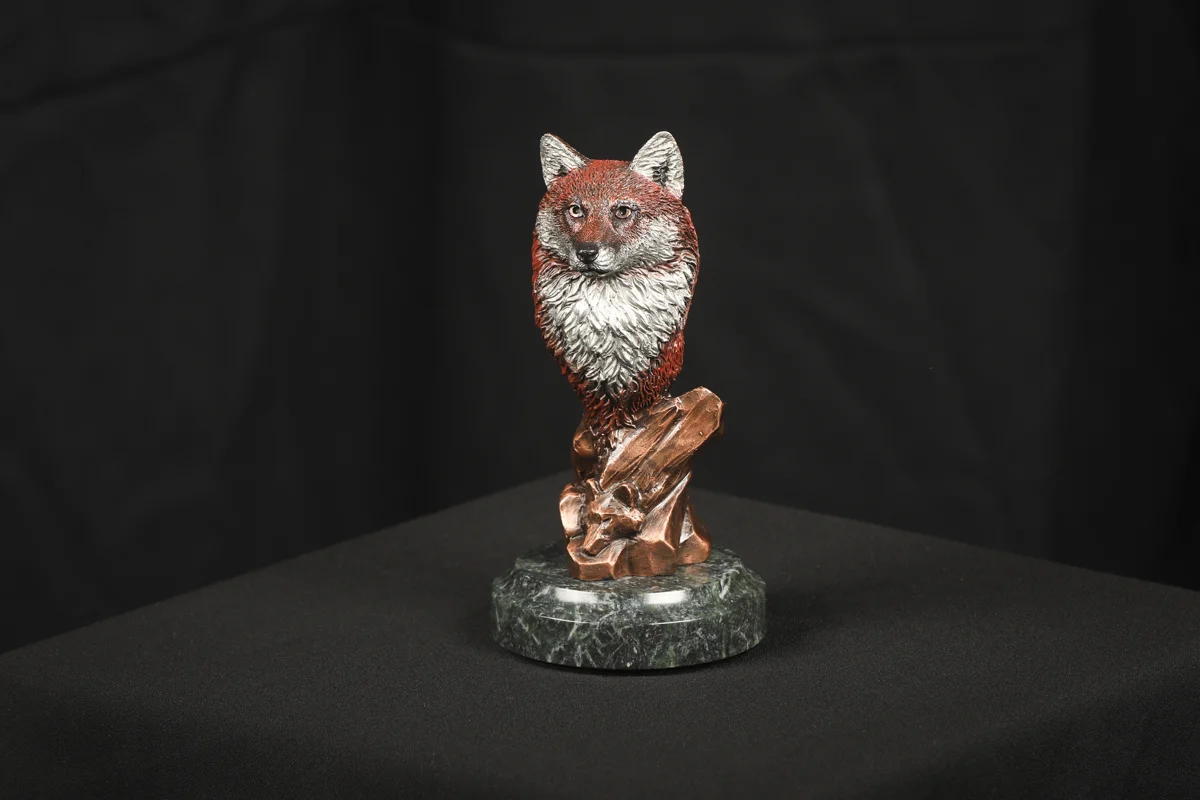 Lost Wax Bronze
Lost wax bronze is a precision casting method where an identical statue is cast from the original.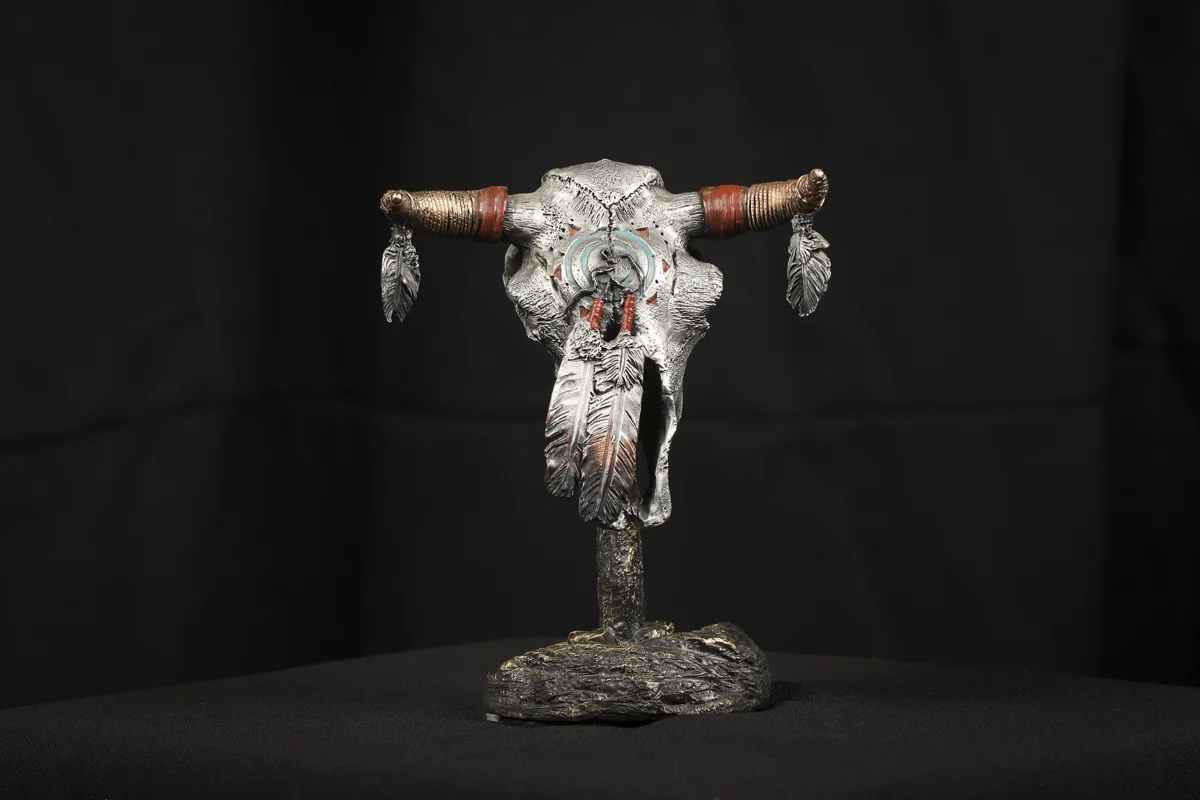 Legends Fine Pewter
Fine Pewter is a lead-free alloy that is mixed with another metal for a silver colour.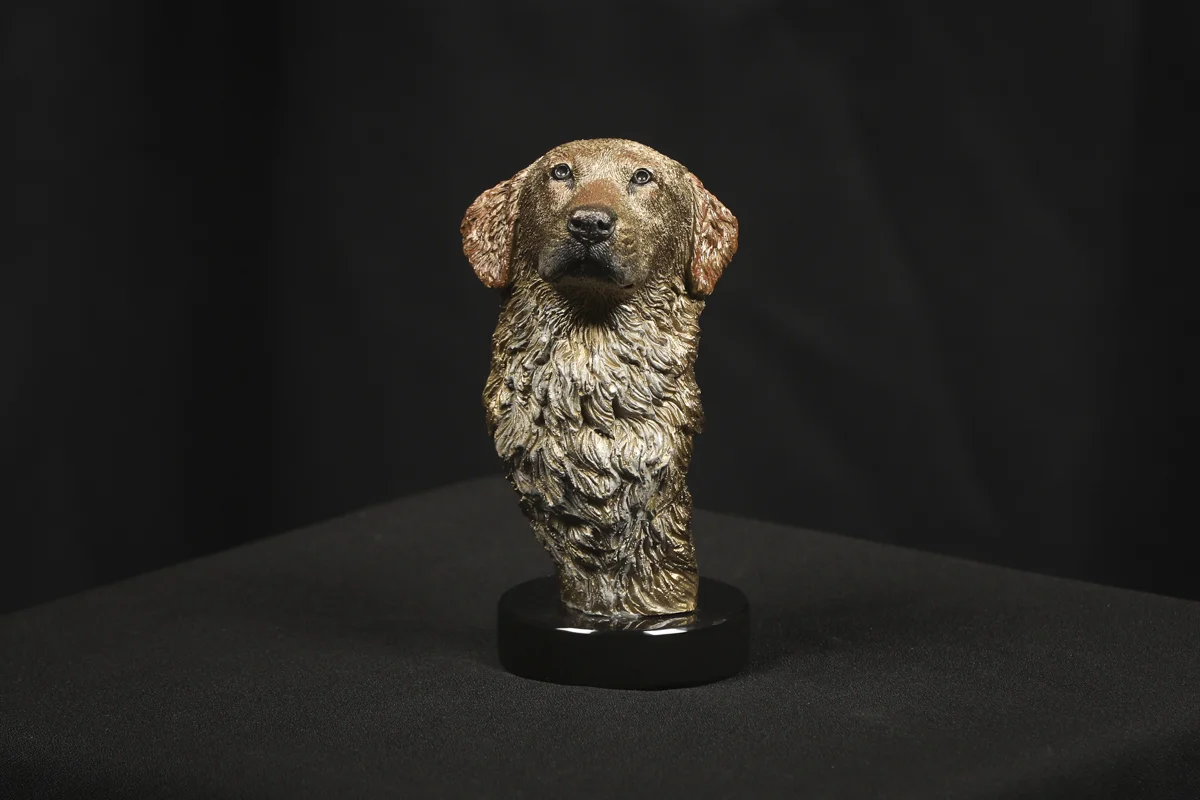 Legends 24-karat Gold
The Legends' 24-karat gold is used in the sculptures for a beautiful golden colour.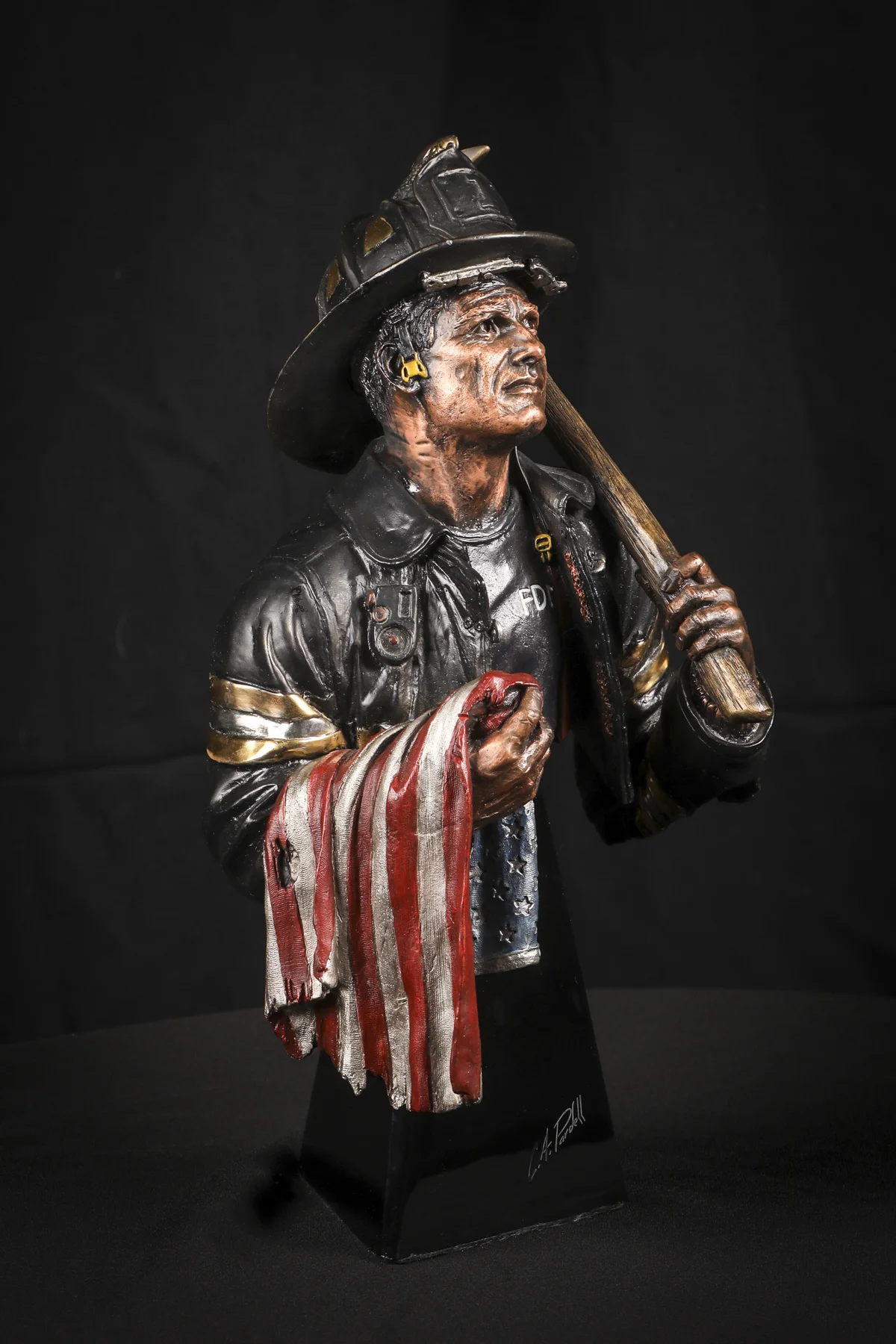 Legends Brass, Sunrise Gold
The Legends' brass offers a different golden hue in their pieces.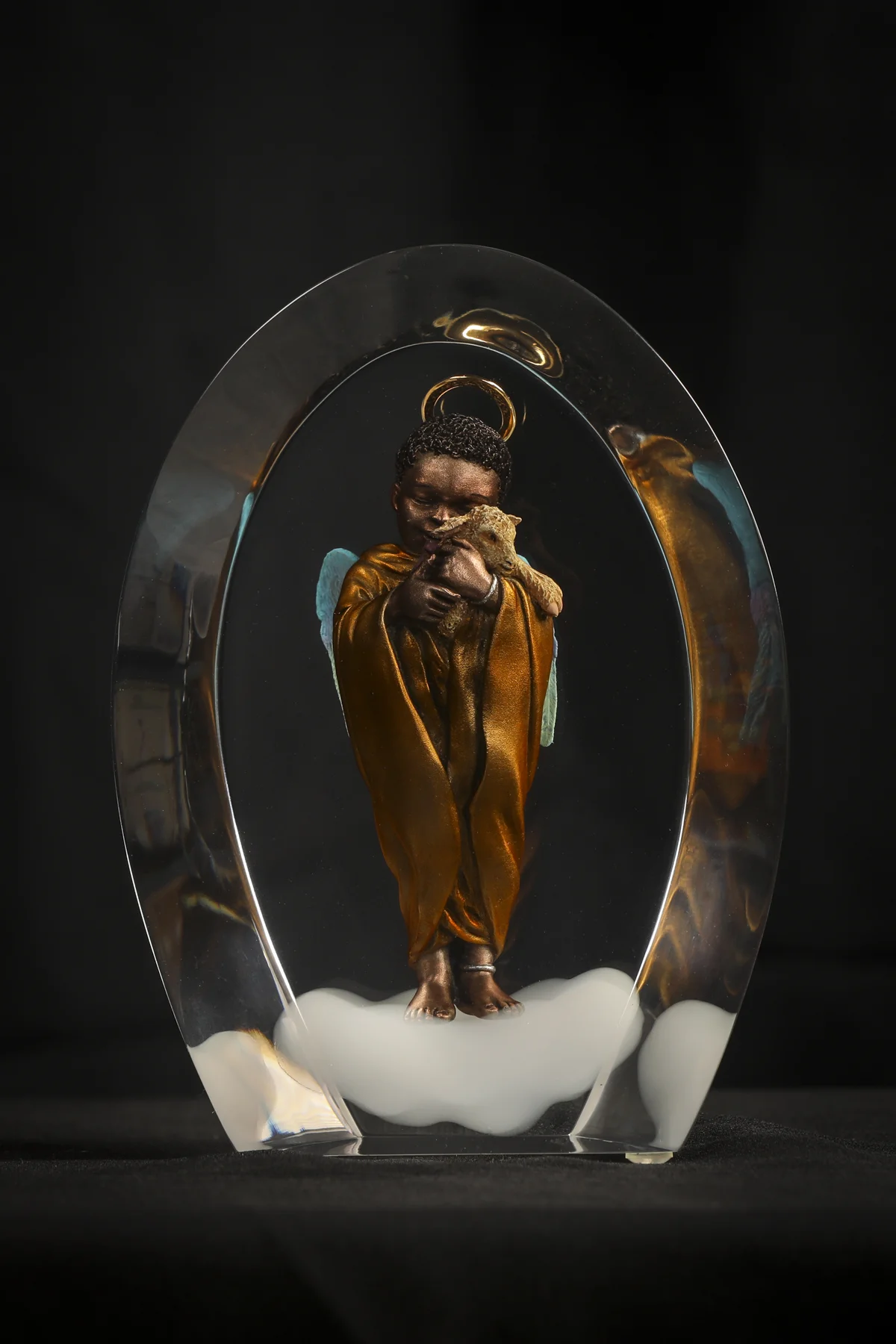 Lucite
Lucite is a type of acrylic offering a different type of medium in the Legends' work.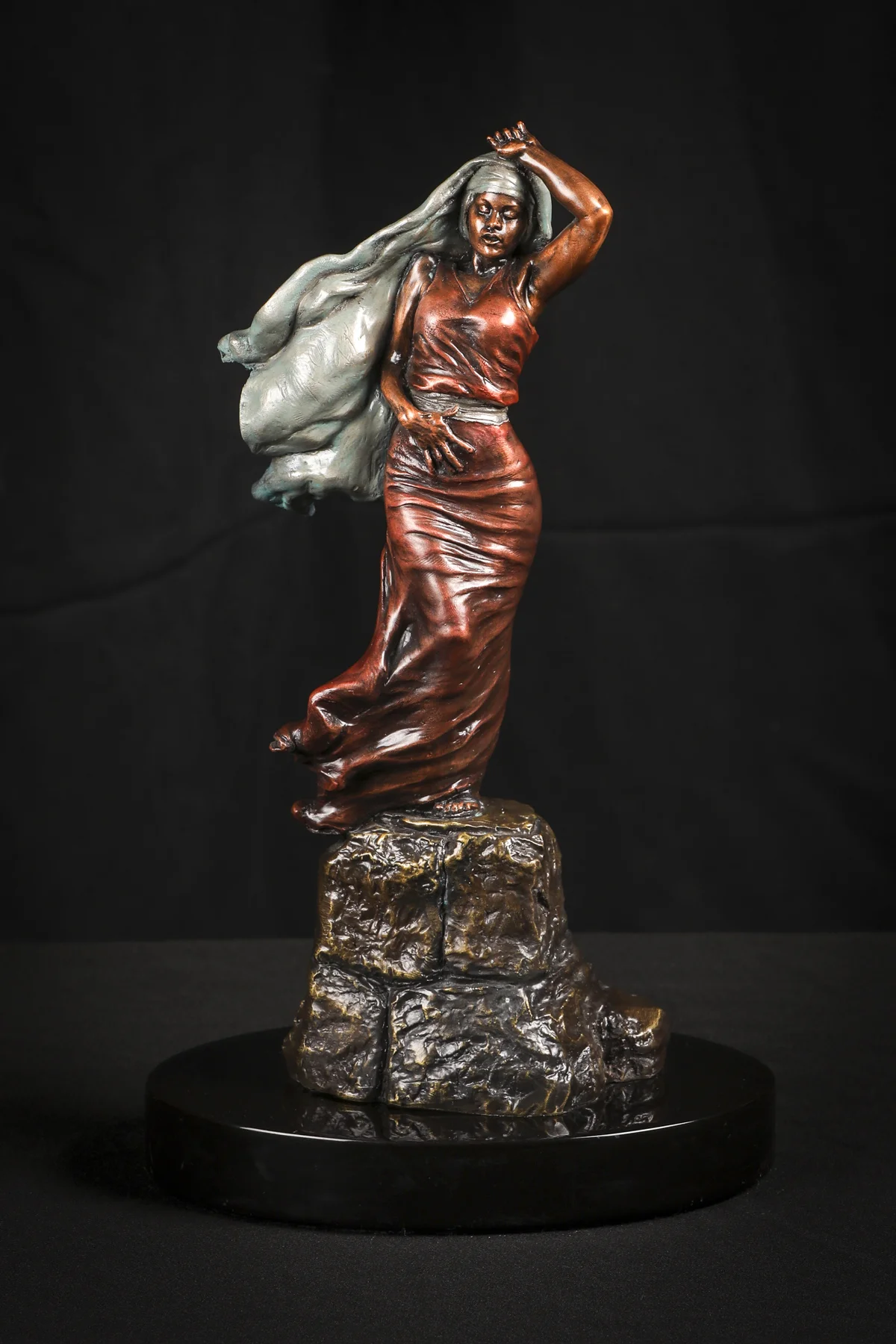 Hot-Torched Patinas
Hot-torched patinas are a technique used by the Legends to add different colours and depth.
Starlite Originals Artists
About Our Legends Artists
The Legends family of artists encompasses a wealth of talent, including Christopher Pardell, Kitty Cantrell, David Lemon, Willy Whitten and Dan Medina. Learn more about each artist below.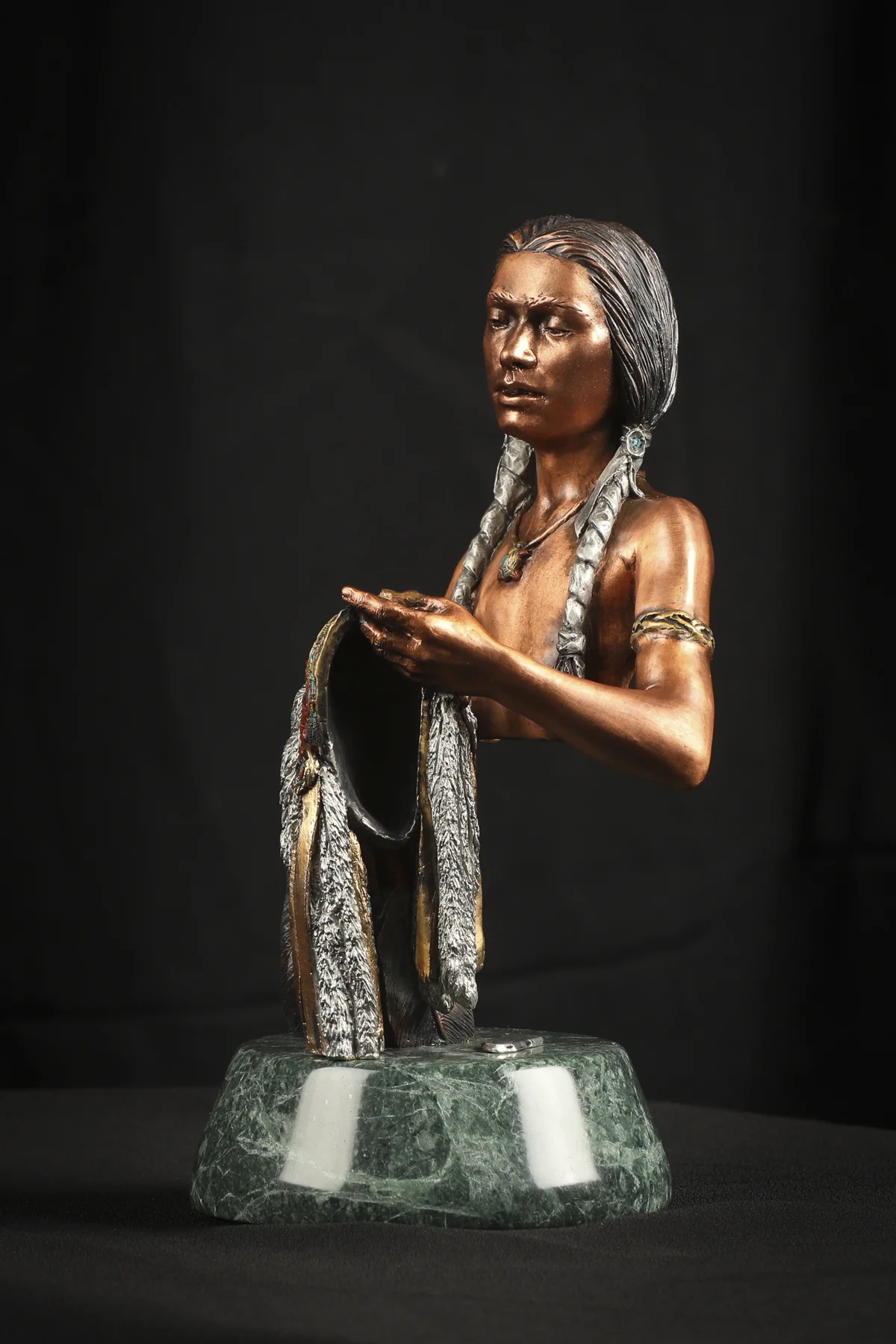 Discovering his talent for sculpting at an incredibly young age, Christopher Pardell began developing his craft at the age of four. By the time his teenage years rolled around, he knew that this was going to be his life's greatest passion, and he pursued it relentlessly. Influenced by his family, as well as sculptors like Russell, Remington and Rodin, Pardell fell in love with realism.
His work mostly revolves around the spirit behind the Native American lifestyle, capturing a world in motion with every piece he makes. Using materials like lucite and bronze, Pardell combines traditional and contemporary sculpting methods to create incredibly detailed pieces.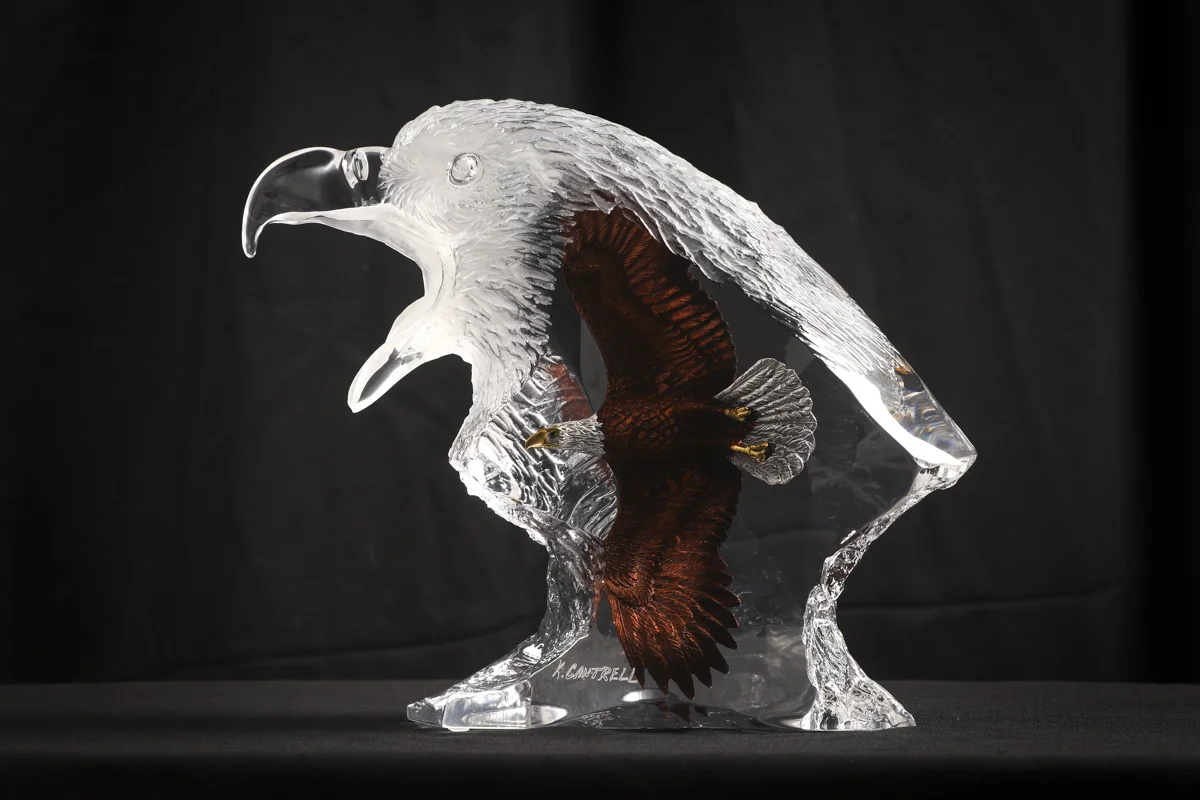 Capturing the majesty and essence of a wild animal in a still sculpture is an incredibly difficult task, but award-winning artist Kitty Cantrell makes it seem so easy. Known for her awe-inspiring sculptures of North American wildlife, Cantrell is a master at creating realistic wolves, eagles, penguins, deer and a variety of other animals using different materials.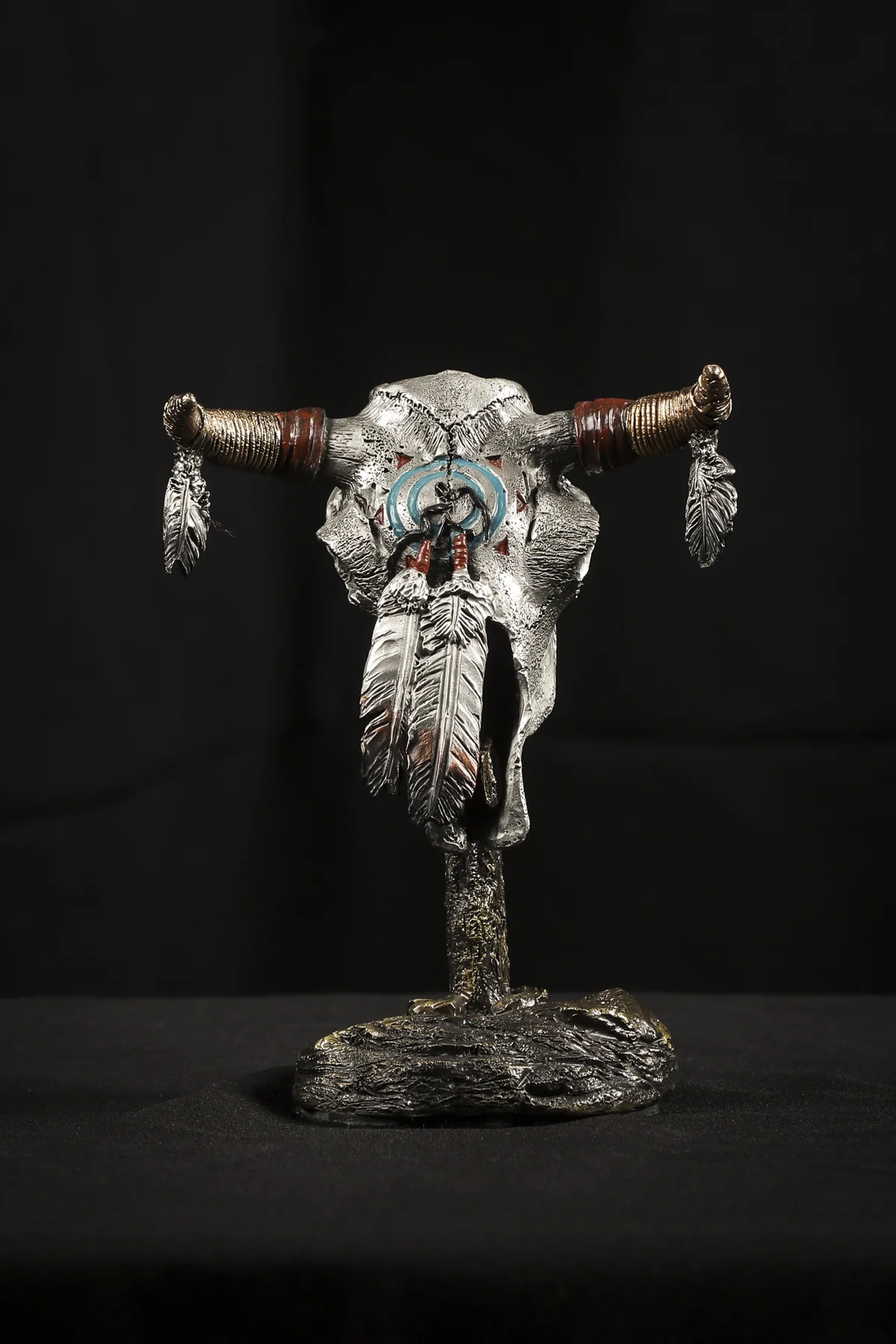 Captivating storyteller and master sculptor David Lemon, is a member of the American Indian and Cowboy Artists Associations (A.I.C.A). His work has spread throughout the world's galleries and collections, opening a window into the lives, histories and experiences of the people who lived in the Old West.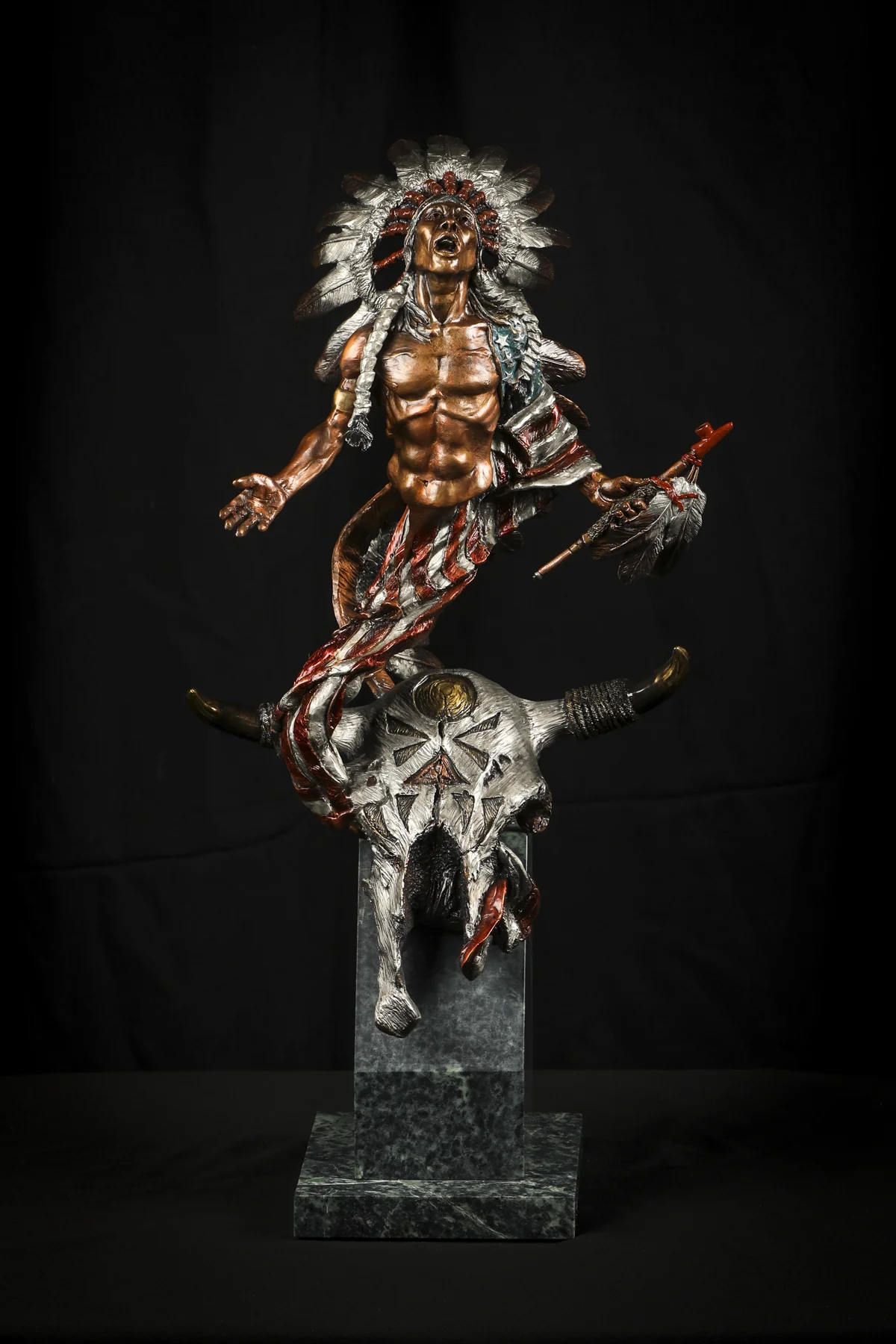 Meet Willy Whitten, an exceptionally skilled and self-taught artist who has mastered a wide range of media and techniques. With a natural talent for modeling and design, Whitten has gained recognition as a master of his craft both in creating sculptures and cinematic special effects.
Over the past few decades Whitten has helped design some of the most popular creatures and practical effects for films like Aliens (1986) and The Thing (1982). Outside of the film industry, Whitten's passion for Indigenous costumes and their symbolism led him to years of researching and crafting vibrant sculptures that accurately capture the textures and nuances of Indian clothing.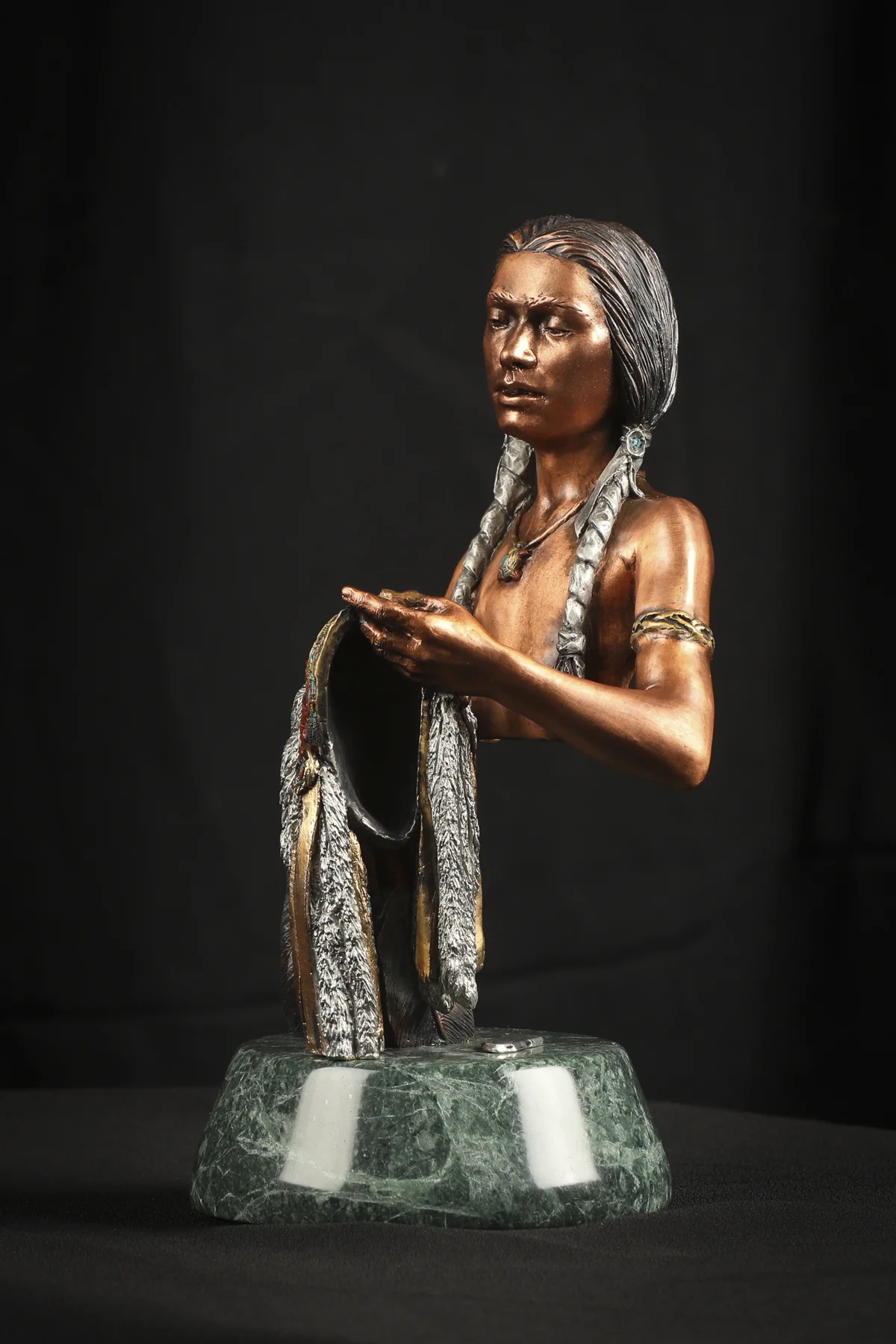 A close friend of Christopher Pardell, Dan Medina has mastered the art of depicting intricate details in wildlife through his sculptures, bringing them to life. This is partly due to his commitment of conducting extensive research on any subject he chooses to paint or sculpt, but also because of his deep influences from Renaissance artists like Leonardo Da Vinci and Michelangelo.
Secure Shipping & Delivery
Delivered With Care
We work with a reputable shipping and delivery service to ensure every piece of art you order arrives safely at its new home. All you have to worry about is unboxing your new art once it arrives! We will handle the rest of the shipping logistics, to make shopping online for your latest art print, sculpture or painting easier than ever. Have questions about our shipping and delivery process, or wondering where we can ship our pieces? Please get in touch with our team, we're more than happy to help!
View our collection online, and if you're interested in purchasing one of our larger pieces, we welcome you to schedule an in-person appointment to view the piece.