Capturing Authenticity
Stunning Lucite & Bronze Sculptures
Christopher Pardell's ability to freeze a subject in time to capture their remarkably accurate physical characteristics, along with their historical context, is a skill few artists possess. Every piece in the C.A. Pardell Legends series links back to a real-life event that inspired Pardell's vision for it, contributing even more to the feeling of life and authenticity that these fine art sculptures radiate.
A Passion For Detail
How Pardell Excelled As A Sculptor
Christopher Pardell's passion for sculpting began at the young age of four, and as he grew into his teenage years he quickly realized that this passion would become his true calling in life. His desire to create detailed, realistic sculptures was heavily influenced by the works of acclaimed artists like Frederic Remington, Charles Russell and Auguste Rodin.
Rather than pursuing a formal education in his youth, Pardell chose to become an apprentice mold maker with a statuary company. This decision proved to be invaluable, as he received what he considers to be his "real education in art" from the Italian master artisans who ran the company.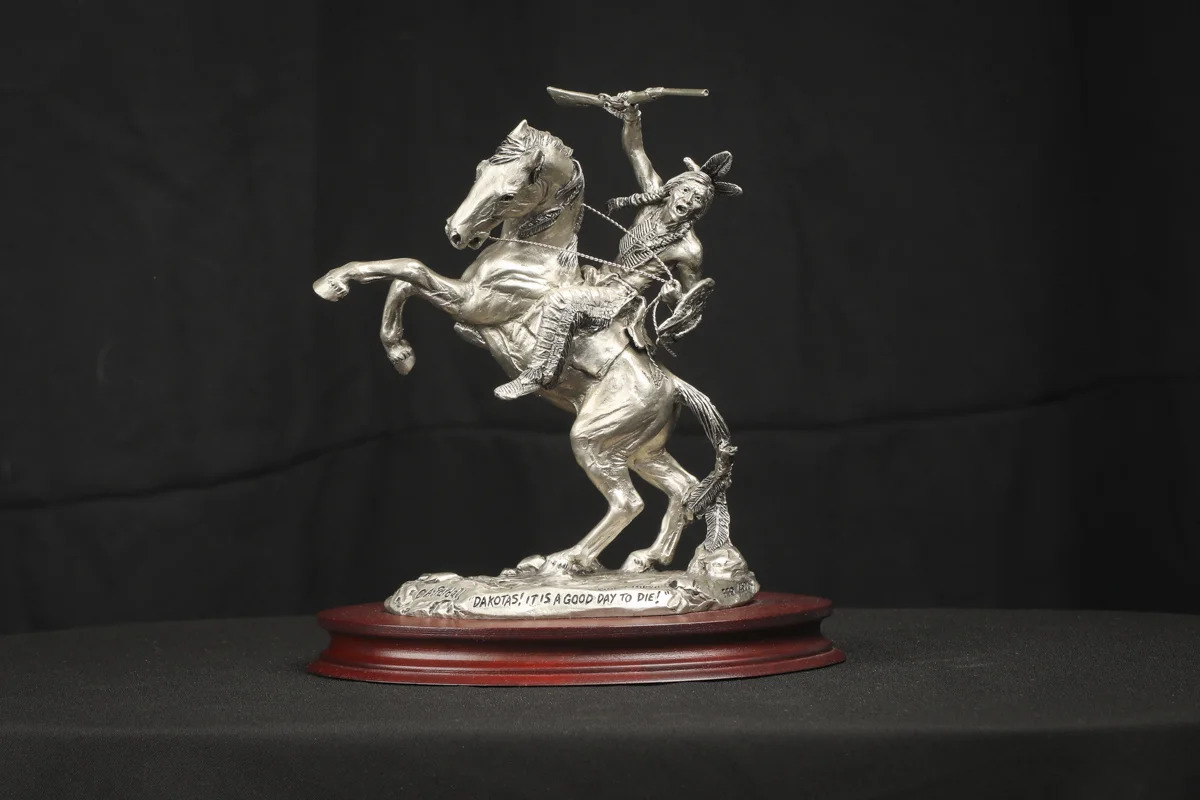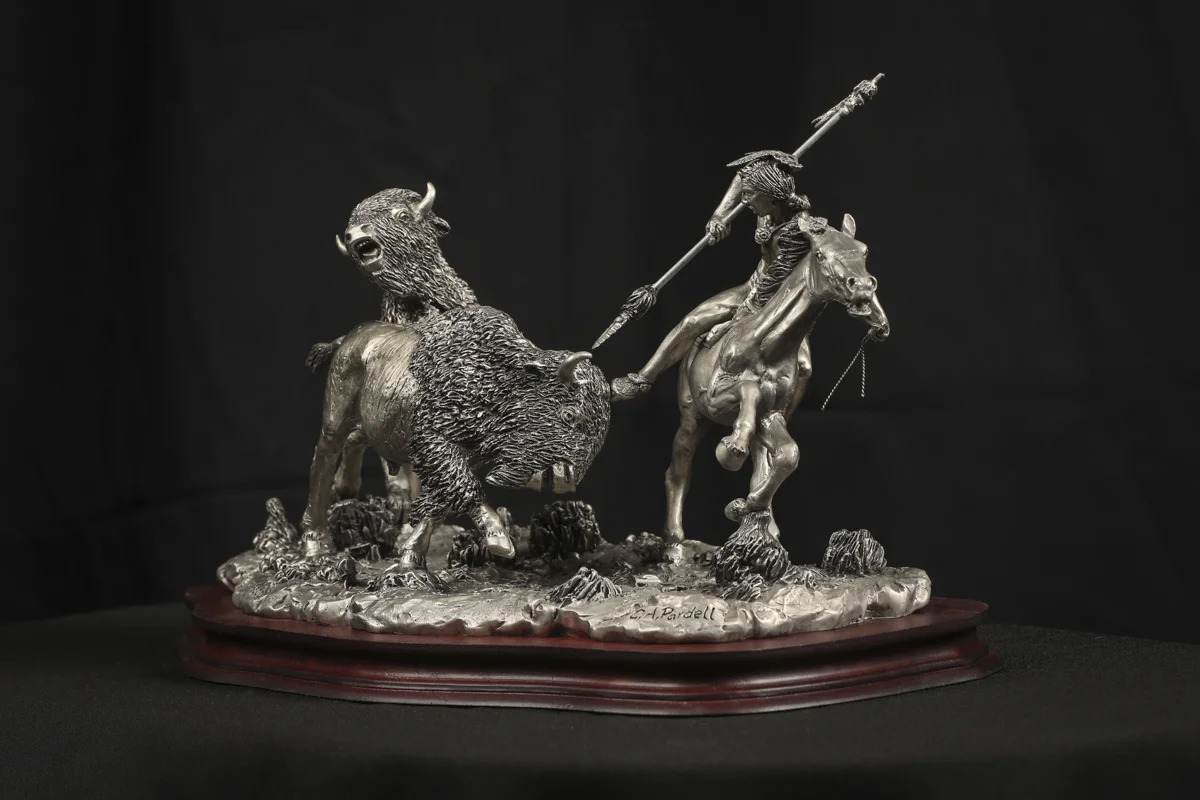 Blending Tradition With Innovation
A Unique Approach To Sculpting
Christopher Pardell's artistic process is unique in that he does not sketch his designs on paper. Instead, he composes all of his work in three dimensions using a maquette. This creates the unparalleled beauty and detail that Pardell is so well known for.
Christopher Pardell's Legends sculptures mostly revolve around the spirit behind the Indigenous lifestyle, capturing a world in motion with every piece he makes. Using materials like lucite and bronze, Pardell combines traditional and contemporary sculpting methods to create incredibly detailed pieces.
Indigenous Art For Any Setting
Featured Works By Christopher Pardell
Explore some of the beautifully detailed works created by Christopher Pardell, with each piece capturing themes of Indigenous life and its connection to nature.
View Our Complete Collection
Starlite Originals Artists
Discover More Legends Artists
The Legends family of artists encompasses a wealth of talent. In addition to our C.A. Pardell sculptures, EA Studios carries fine art created by Kitty Cantrell, David Lemon, Willy Whitten and Dan Medina.
Explore Legends Sculptures
Secure Shipping & Delivery
Delivered With Care
We work with a reputable shipping and delivery service to ensure every piece of fine art you order from EA Studios arrives safely at its new home. All you have to worry about is unboxing your new art once it arrives! We will handle the shipping logistics to make shopping online for your latest art print, sculpture or painting easier than ever. Have questions about our shipping and delivery process, or wondering where we can ship our pieces? Please get in touch with our team, we're more than happy to help!