Infuse Your Space With Beauty & Meaning
Lease Paintings & Sculptures
We believe that art has the power to inspire, educate and transform. That's why our Art Leasing Program is designed to provide businesses and organizations with the opportunity to invigorate their spaces with captivating paintings and sculptures from our esteemed collection. Leasing is only available for Morrisseau originals and select David Wong pieces. Contact us for more information.
Flexible, Affordable Art Leasing Options
What Is Art Leasing?
Art leasing or art renting is a dynamic way to infuse your space with captivating artwork from renowned artists without worrying over upfront costs. Emphasizing flexibility and affordability, our art leasing program allows you to select pieces that align with your aesthetic preferences and lease it for a specified duration.
One of the key advantages to leasing art over buying it is the opportunity to rotate your selection, ensuring you always have a fresh and inspiring atmosphere that sparks conversation and enhances the visual appeal of your space.
EA Studios Calgary offers a unique opportunity to bring the works of esteemed North American artists like Norval Morrisseau into your environment, while enjoying the flexibility and affordability of leasing. With our carefully curated selection of paintings and sculptures, you can constantly light up your space, keeping it dynamic and engaging.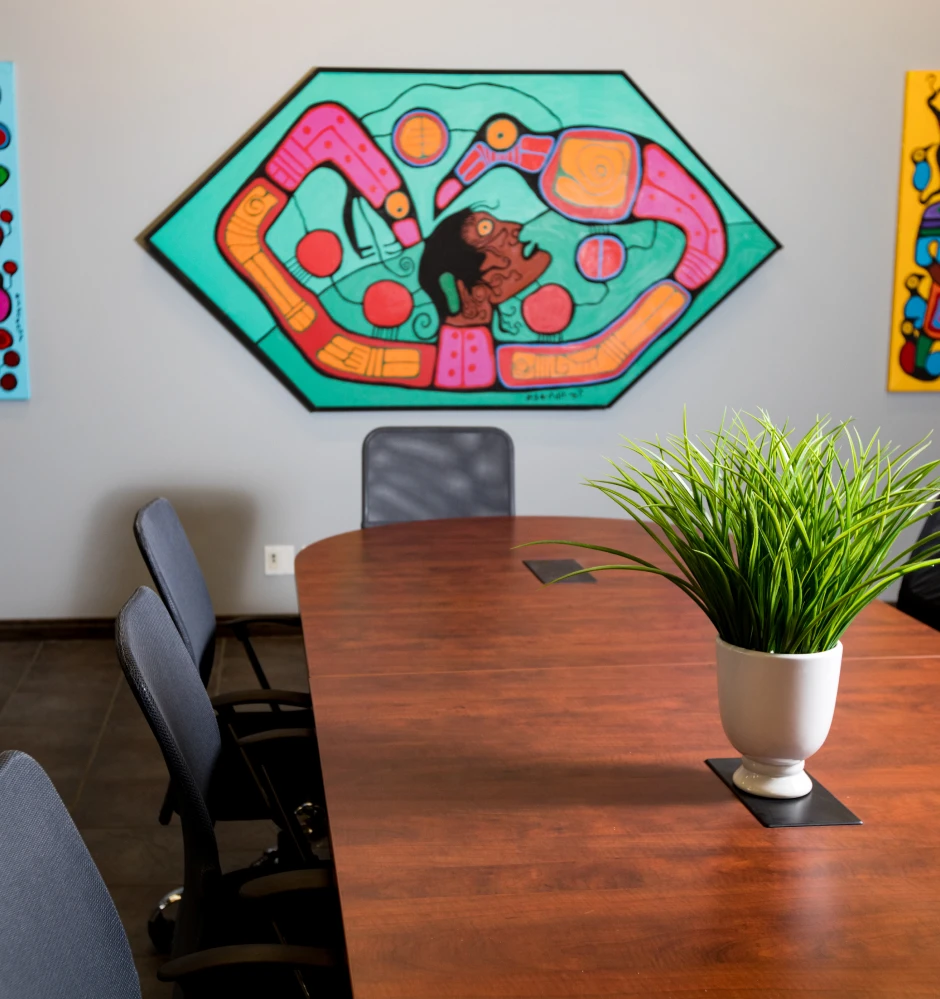 Original Norval Morrisseau Art
Our Collection
From welcoming lobbies to creating boardrooms that buzz with energy and life, or hosting events that your guests won't forget, our collection lights up any room. Immerse yourself in a tapestry of artistic expression that not only inspires creativity but also leaves a lasting impression on clients and visitors.
Some of our featured artworks available for lease include:
View Our Complete Collection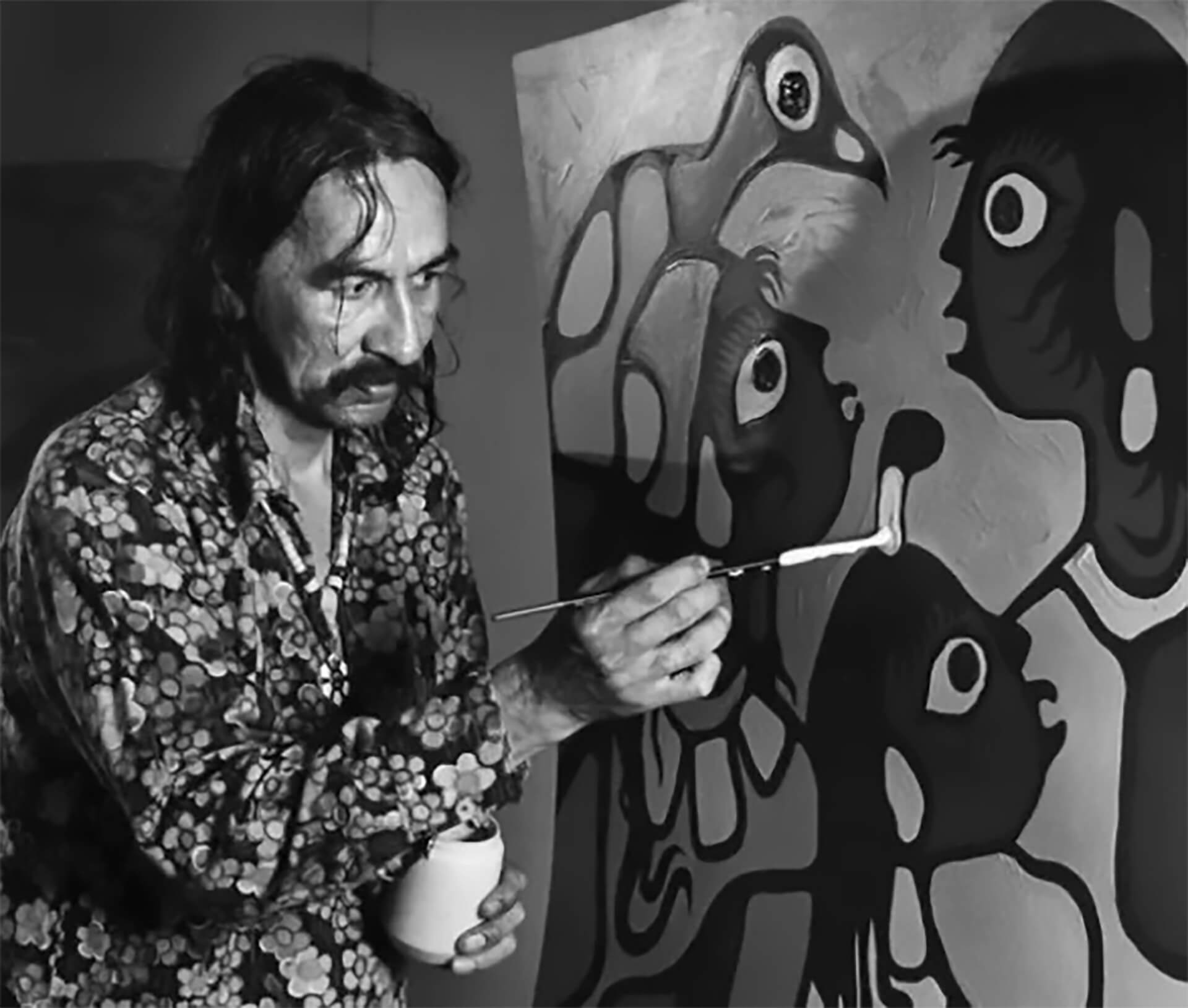 Bring North American Art To Your Space Or Event
Leasing Opportunities
Leasing art from EA Studios Calgary is a seamless experience. It all starts with finding a piece that resonates with your vision and style. Once you have chosen your desired pieces, we'll assist you in determining the lease duration and pricing options that suit your needs.
The Application Process
A formal request to apply to the Art Display Program must be made through our online form. You will need the following information:
Title of the exhibition or event.
Name of your organization/business.
Type of organization/business.
Leasing or borrowing opportunities.
Contact information for your organization/business.
Name of the venue(s).
Dates of the exhibition or event.
Description of the exhibition or event.
List of artworks requested.
Reasons to include pieces from our collection in your exhibition or event.
Reach Out To Get Started
Have Any Questions?
Don't Hesitate To Reach Out
If you have any questions or would like more information about our art leasing program, we're here to help. Whether you're looking to transform your space with captivating artwork or have inquiries about specific pieces, we encourage you to get in touch. We look forward to hearing from you and helping you create an inspiring environment filled with beauty and life.
Yes, our art leasing program offers flexibility when it comes to lease durations. We understand that every business or organization has unique requirements, so we work with you to determine the lease duration that aligns with your specific needs.
If you enjoy a particular piece and wish to make it a permanent part of your collection, we offer a purchase option. You can discuss the details with our team, and we'll guide you through the process of transitioning from a lease to a purchase.
Absolutely! Our knowledgeable team is here to assist you in selecting the perfect artwork that aligns with your vision, style, and the atmosphere you want to create. We understand that choosing art can be a personal and meaningful decision, and we're happy to provide guidance based on your preferences and the unique characteristics of your space.