Devoted Environmentalist
Capturing The Wild Outdoors
With each new fine art piece she creates, Cantrell challenges herself to push the boundaries of what's possible, always striving to capture the raw beauty and mystery of the wild world that she so deeply loves. Today, she is one of the most sought-after wildlife artists in the United States, with her work collected and admired by art lovers and animal enthusiasts alike.
Life & History Of
Kitty Cantrell
As an accomplished artist and wildlife sculptor, Cantrell has been captivated by the beauty and mystique of the wild from a very young age. With an artist's eye and boundless imagination, she has spent her life studying and observing the behaviours of animals, seeking to capture their very essence in her artwork.
Growing up in Southern California, Cantrell credits her profound respect for all living things to her upbringing in the Mojave Desert. It was here that she first became attuned to the rhythms of nature, and this understanding continues to inform and inspire her work to this day.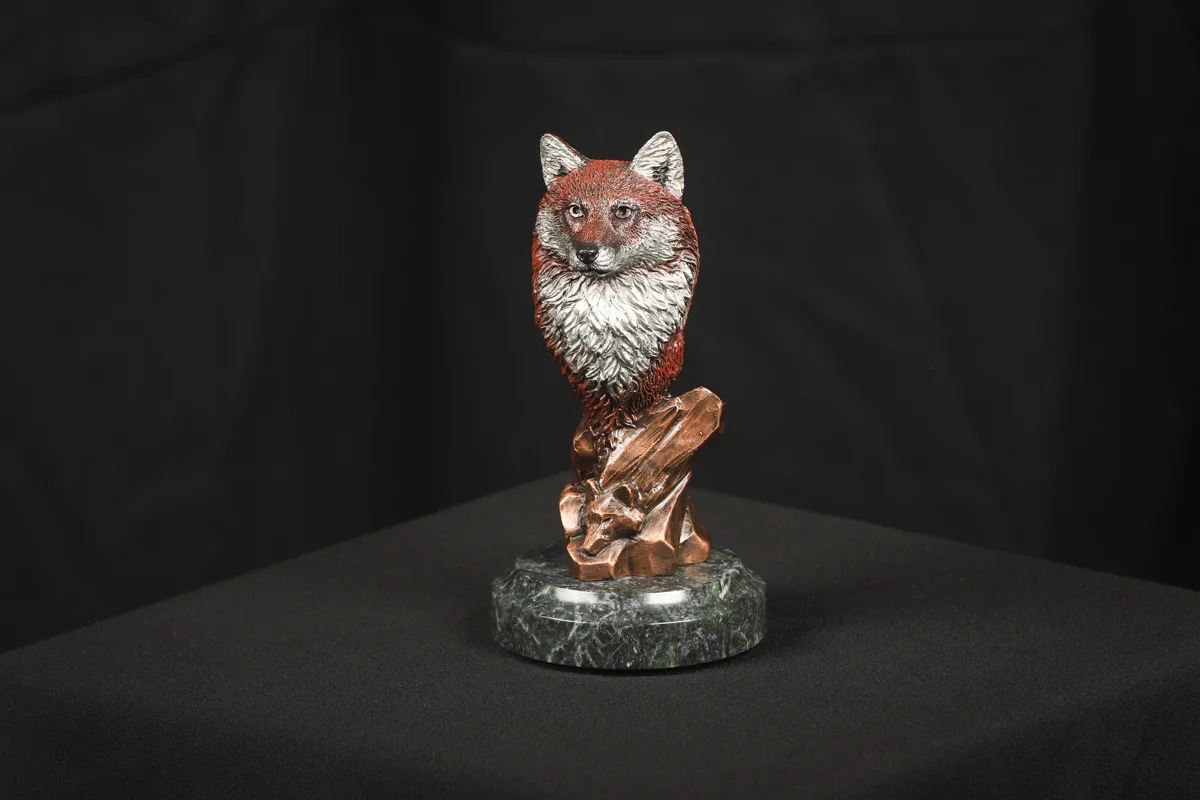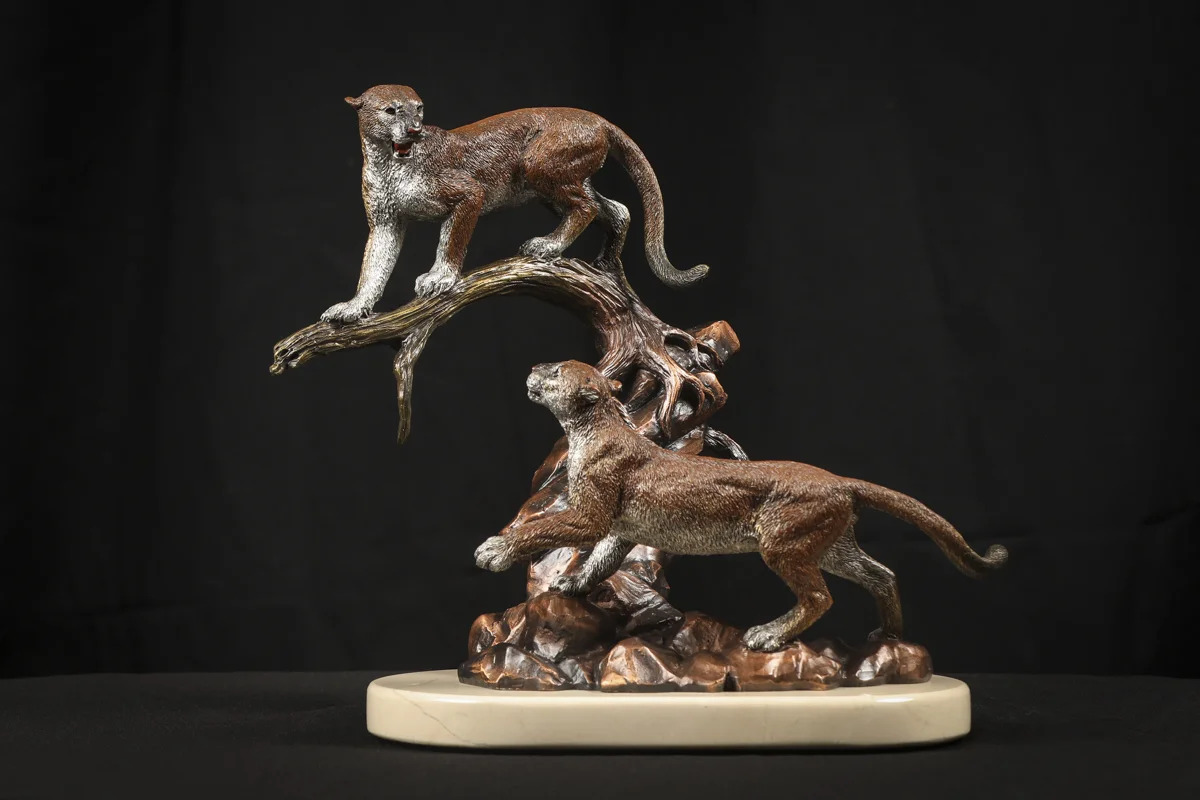 Perfect Snapshots
Bringing Sculptures To Life
What sets Cantrell apart from other wildlife artists is her remarkable ability to infuse her creations with a palpable sense of emotion that resonates deeply with her viewers. Her work has garnered countless accolades and critical acclaim, with many praising her uncanny ability to convey the very essence of the creatures she depicts. Her fine art sculptures are a stunning display of intricate detail, depicting creatures in motion or at rest with a lifelike quality that incorporates a mix of different medias.
Natural Art For Any Setting
Featured Sculptures By Kitty Cantrell
Discover Kitty Cantrell's remarkable talent for capturing the essence of animals including eagles, owls, bears, wolves, humpback whales and more in the Cantrell Collection.
View Our Complete Collection
Starlite Originals Artists
Discover More Legends Artists
The Legends family of artists encompasses a wealth of talent. In addition to our C.A. Pardell sculptures, EA Studios carries fine art created by Kitty Cantrell, David Lemon, Willy Whitten and Dan Medina.
Explore Legends Sculptures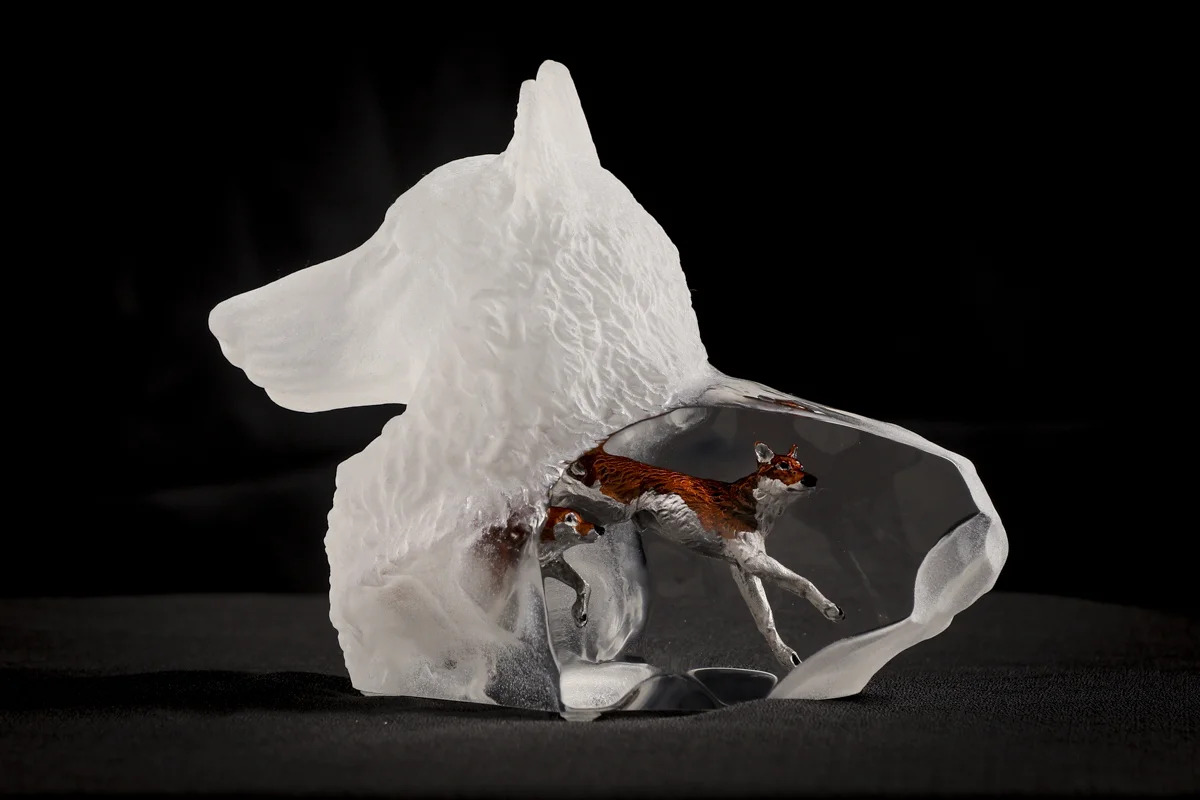 Secure Shipping & Delivery
Delivered With Care
We work with a reputable shipping and delivery service to ensure every piece of fine art you order from EA Studios arrives safely at its new home. All you have to worry about is unboxing your new art once it arrives! We will handle the shipping logistics to make shopping online for your latest art print, sculpture or painting easier than ever. Have questions about our shipping and delivery process, or wondering where we can ship our pieces? Please get in touch with our team, we're more than happy to help!